Products
Restorations
Visalys® Core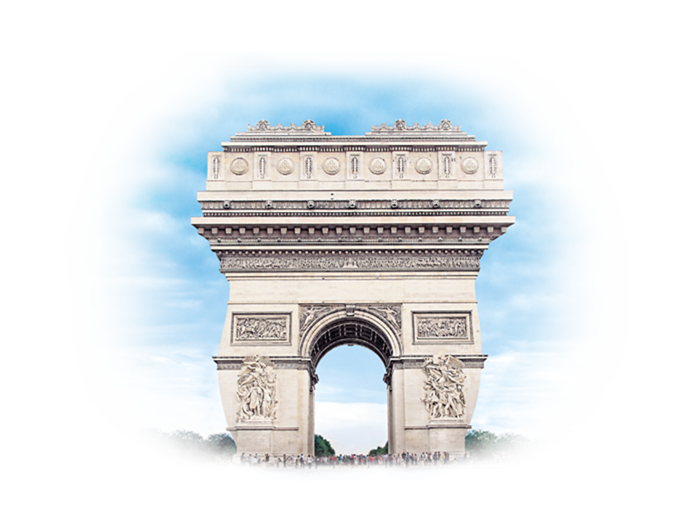 Stable core build-ups, even without matrices
Visalys Core is a dual-curing composite for difficult and freehand core build-ups as well as root post cementation. Special network formers create a reversible interaction between the fillers and give the user the possibility of controlling the stability using the application speed.
At the same time, the flowability is greatly increased due to shear forces during application from the mixer. The integrated, patented Active-Connect-Technology (ACT) ensures secure adhesion with all conventional light-curing or dual-curing one-step or multi-step adhesives.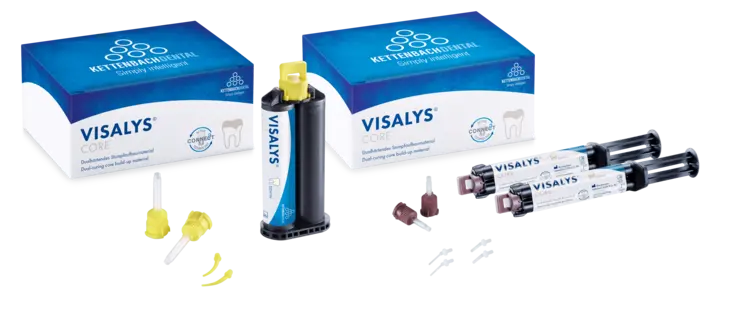 Product is suitable for
Product is suitable for
Visalys Core the dual-curing core build-up and root post cementation material specially developed for difficult and freehand work.
Excellent stability (even without matrices) and at the same time very good flowability
Self-curing property ensures reliable core build-ups even in sites with no light access
Core build-ups are pressure resistant, stable, and form a reliable monoblock comprising root post and core build-up
Completely without additional activator
Can be used with conventional adhesives: regardless of whether light curing or dual curing or a one-step or multi-step system
Possible thanks to the patented Active-Connect-Technology (ACT)
Dentin-like grinding property
Low application force
Light curing for immediate further processing is possible
Free of bisphenol A, a bonus for health and our environment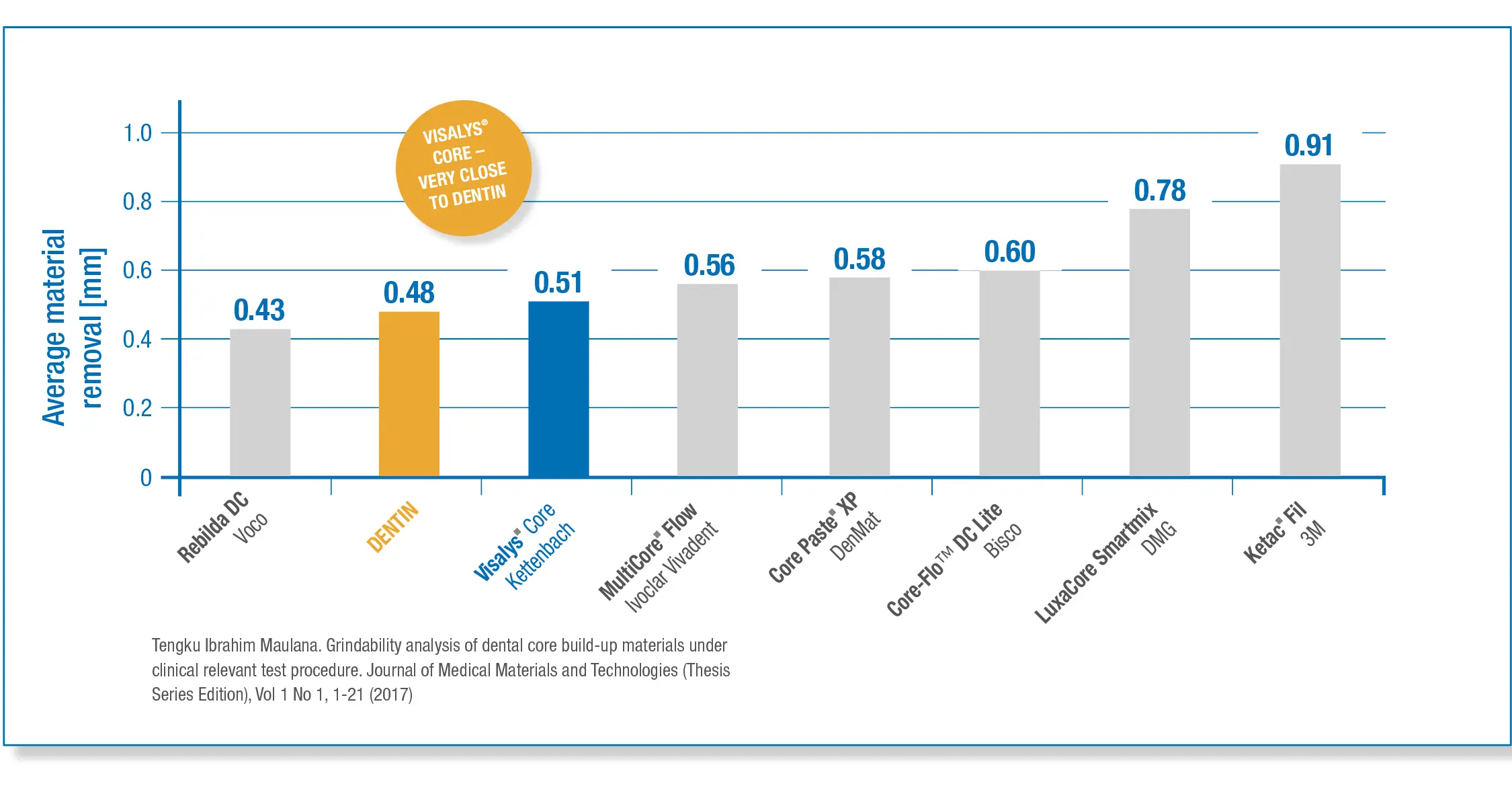 Mean removal depths when grinding different core build-up materials
Adhesive bond between Visalys Core and dentin with different adhesives