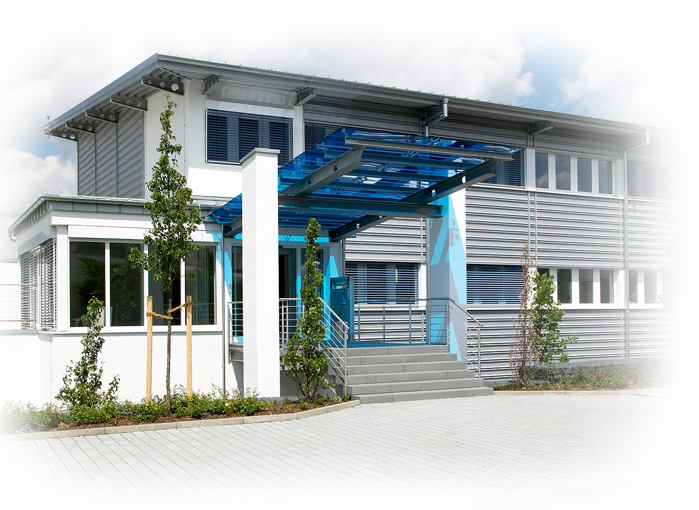 Kettenbach is an internationally positioned and well established company which for decades has attracted attention in the dental sector thanks to its inventions and product innovations. The foundations for efficient processes and successful treatment in dental practices have been established in the segments of dental impressions and restoration. Simply intelligent.
Market‐leading products such as Panasil® and Futar®, supplemented by the in‐house development of innovative materials such as Identium®, have long simplified the day‐to‐day work of dentists. Product innovations in the area of restorations have also been added: for temporary and permanent restorations the Visalys® product line is synonymous with quality at the highest level.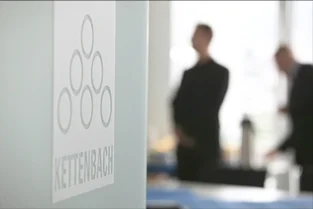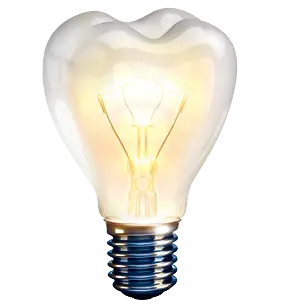 We are never satisfied until our customers are satisfied with us.
At Kettenbach we are dedicated to accomplishing the extraordinary. We have only one goal in mind: to develop excellent products for our customers. And this philosophy endures, as is demonstrated by the most recent generation of the owner family. Kettenbach is and will continue to be a family-run company. We think it is important to have continuity to ensure that we can consistently fulfill the high expectations of our customers. Our company depends on the individual members of our staff as well as the knowledge and effectiveness of our carefully selected management team. Our business divisions are united by strong motivation to develop products of outstanding quality for our customers.
At Kettenbach, total quality management is not a marketing catch phrase, but rather our everyday practice. Consistent high production quality is monitored and ensured by in-house quality control.
Our in-house R&D Department consistently promotes the steady optimization of the product portfolio. Production takes place in in-house facilities, also at the German location: We live the maxim "Made in Germany."
We also enjoy the highest levels of international acclaim, a level at which our products have been tested and proven. The US health authority, the Federal Drug Administration (FDA), recently completed a detailed inspection of our products.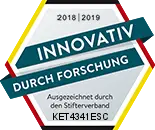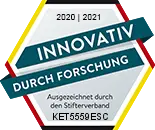 2023
Introduction of VSXE® One, the new elastomer precision impression material made of vinylpolysiloxane and polyether components (Vinylsiloxanether®) that is particularly well suited to implant impressions thanks to its high final hardness.
2023
Introduction of Visalys® Fill and Visalys® Flow, the new universal nano-hybrid filling composites that score extra points thanks to their user-friendly handling and good mechanical properties as well as tooth-like esthetics.
2022
Introduction of Futar® Easy and Futar® Easy Fast, the new bite registration materials based on A-silicone from the Futar® family that win users over because they are considerably easier to apply while providing the trusted precision.
2021
Change in the primary packaging to a new 50-ml cartridge system that enables efficient and economic use of Panasil®, Futar®, Silginat® and Identium® impression materials.
2019
Introduction of Visalys® CemCore, the 2-in-1 composite: the dual-curing, adhesive material can be used for both cementation and core build-up, providing an optimized adhesive bond while also having outstanding stability.
2016
Introduction of Futar® Cut & Trim Fast, the latest bite registration material from the successful Futar® family that ensures even more efficient workflows in your practice.
2015
Introduction of Visalys® Core, the first core build-up material with the unique Active-Connect-Technology for a reliable adhesive bond with single-step and multi-step adhesives.
2012
Introduction of Visalys® Temp which sets the new benchmark for materials for temporary crowns and bridges.
2009
Introduction of Identium®. A new impression material that revolutionizes the one-step impression technique: Vinylsiloxanether®.
2008
Introduction of Silginat®, a new addition-curing silicone specifically for alginate indications.
2006
Introduction of Panasil® initial contact, the first A silicone with very high hydrophilicity.
2002
Introduction of Panasil® binetics Putty. The first genuine putty in a cartridge.
1998
Introduction of Mucopren® Soft, a permanently soft relining material.
1994
Introduction of a new bite registration material based on silicone that subsequently achieves a high market position worldwide: Futar® Occlusion.
1982
Market launch of Panasil®, a new class of impression material based on addition-curing silicones.
1955
Introduction of Lastic® 55, the first impression silicone in the world.
1944
Founding of Kettenbach Dental by August Kettenbach in Wissenbach on 2 May