Products
Impression material
Futar®
Futar® & Futar® Fast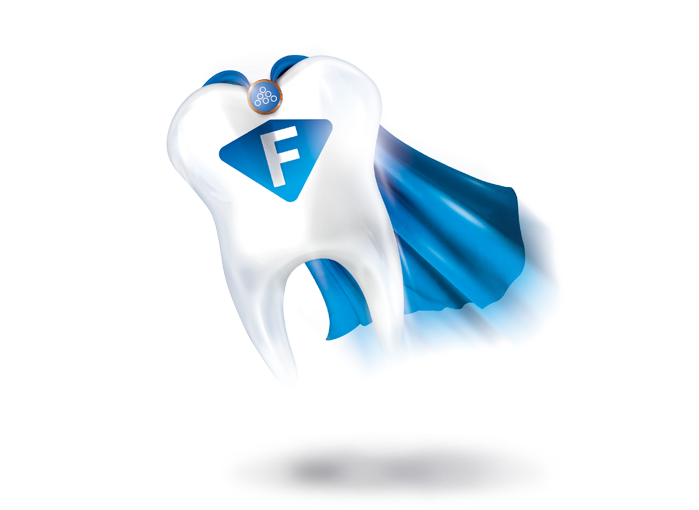 Quality has a name
Futar is an injectable, elastomeric bite registration material based on A silicone for creating precise impressions of the occlusal situation and is available in both Regular and Fast versions. Futar & Futar Fast can be used for bite registrations and are suitable for applications that require a hard silicone. Thanks to the short working time, Futar Fast is particularly useful for smaller applications.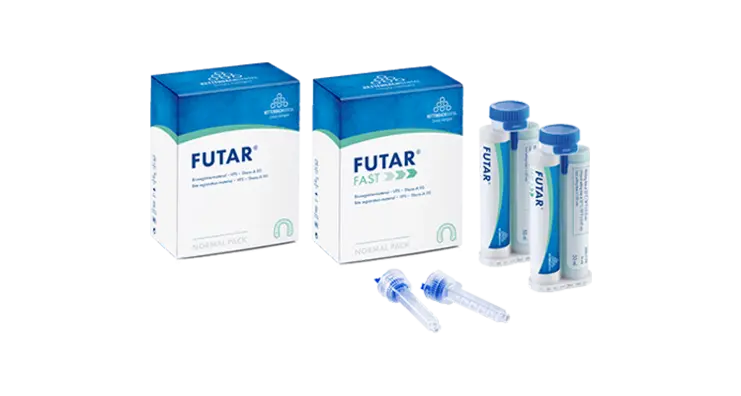 Product is suitable for
Product is suitable for
Futar, a classic in the established Futar family, is characterized by a high final hardness (Shore A 90) and flexible processing. Also available as Fast version: For even more patient comfort!
The high final hardness (Shore A 90) minimizes compression when mounting models in the laboratory
Precise results thanks to the outstanding flow properties
Easy to handle and easy to trim with a scalpel
Highly thixotropic so it does not flow away into the interdental spaces but remains stable on the tooth
Regular set: comfortable working time (30 seconds), short intraoral setting time (90 seconds) for ease of use
Fast set: extra-fast working time (15 seconds), very short intraoral setting time (45 seconds): The bite registration is created in one minute!
Economical: the new blue mixing tip has up to 20% less residual amount than the previous green mixing tip for Futar® products.
Intuitive: simple handling