Mucopren® Soft - sooo adherent like a magnet!
Mucopren® Soft is a soft relining material from Kettenbach Dental based on A silicone that delivers on its promise. Whether for direct application in the dental practice or for indirect application in the lab: Thanks to the versatile application options, Mucopren® Soft has proven itself as a quality material. And it also proves its strengths in long-term application.
Socio-demographic developments clearly show that society is getting older and therefore hence the patients in the dental practice too. In the long term, this is set to raise demand for prosthetic restorations, whether in the form of a high-quality of implant-supported denture or as a total prosthesis. A solution is therefore needed for the interim restoration of newly placed implants or as a durable alternative for patients with challenging, atrophied jaw conditions. In both cases, Mucopren® Soft is a permanently soft relining material based on A-silicone.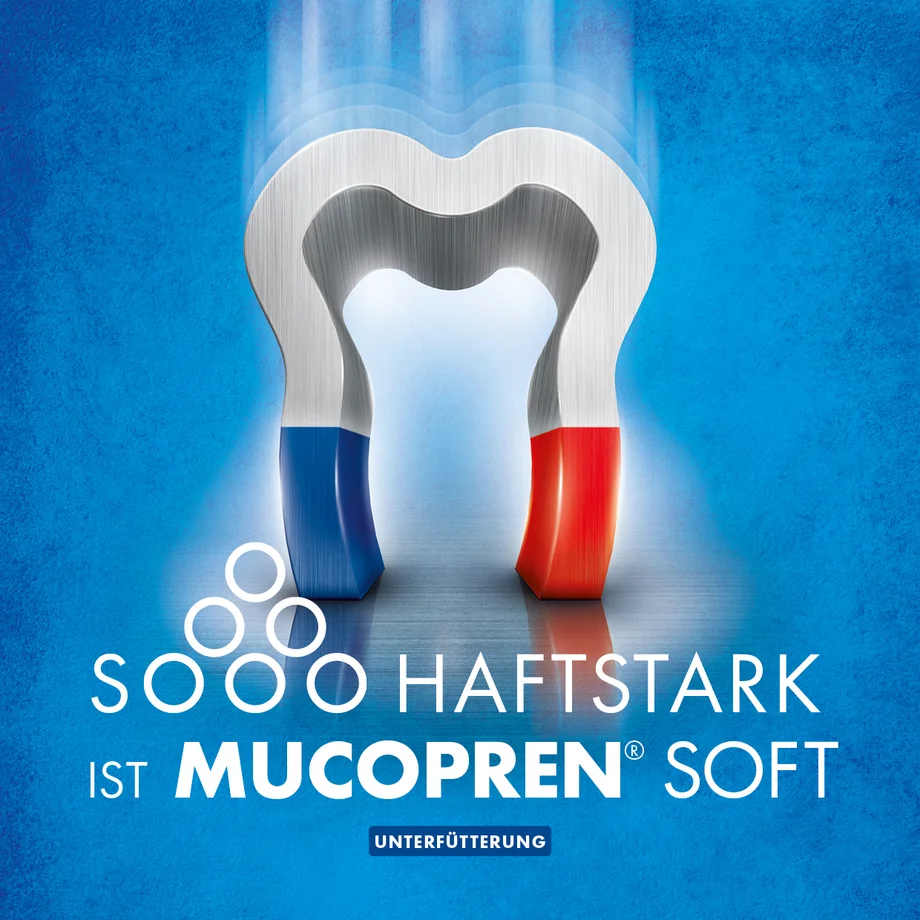 Mucopren® Soft – adheres on the prosthesis and to what it promises!
Mucopren® Soft can be easily and safely processed either indirect chairside application or with the indirect technique in the dental lab. The associated Mucopren® adhesive guarantees excellent adhesion to acrylic dentures and prevents detachment from the denture and formation of gaps between the denture acrylic and relining silicone. Easy processing with a scalpel or bur and high wearing comfort for patients complement the chain of advantages, as does the particularly smooth, hydrophobic silicone surface, which offers special protection against microbial contamination. Mucopren® Soft thus ensures a permanently stable restoration and adheres as strong as a magnet!