Can this be done even more intelligent?
Our researchers and developers at Kettenbach Dental do not rest until we deliver to the perfection you require. This has been driving us to amazing innovations for 75 years - such as Panasil®, Identium®, Futar® and Visalys®. With the product innovations "Made in Germany" we want to make your everyday work easier - it's that simple!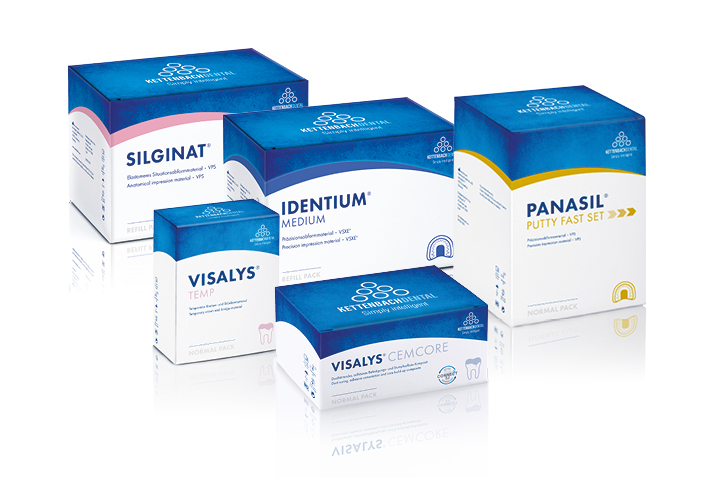 New look.
Same quality.
Kettenbach Dental proudly presents its brand new packaging design, which impresses with its modern, uniform and fresh look. All products remain unchanged and unique in their usual top quality. Simply intelligent.
The new product catalogue for 2021
Kettenbach Dental attaches great importance to providing optimum answers to dental requirements.
With innovative products made in Germany that provide safety with regard to application and treatment success. On the one hand uncomplicated standard products, universally and flexibly applicable; on the other hand special solutions for highest perfection.
Every Kettenbach dental product combines practical qualities - progressive and experienced, durable and stable, reliable and trustworthy.
View now