Panasil – systematically better
Kettenbach is once again at the cutting edge: all products that use the 50 mL cartridge are switching to an innovative and efficient system.
Panasil in action
We are showcasing our products with the new cartridge system in a video. Start the clip!
Your benefits
The pioneering new cartridge system means you get even more out of Panasil.
So economic. So safe. So easy.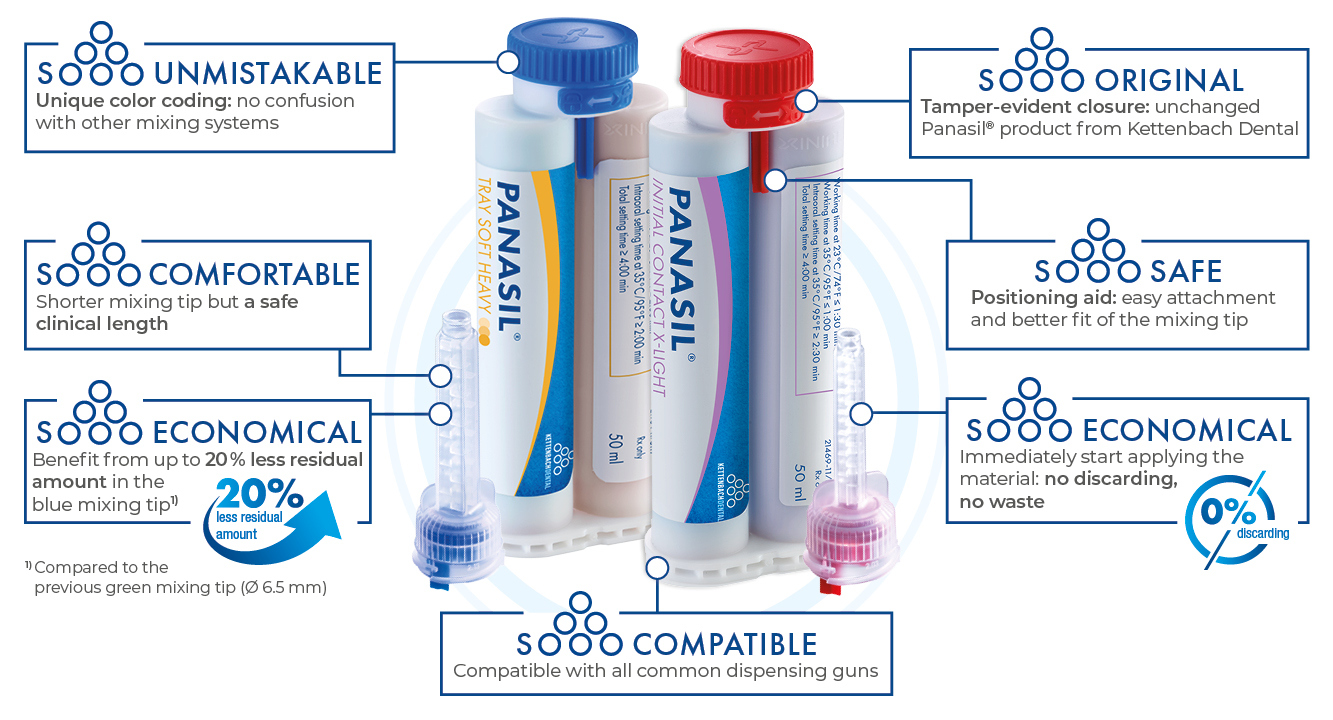 Work even more safely and economically when taking precision impressions with Panasil – simply intelligent.
sooo precise is Panasil
THE A silicone for precision impression taking will impress you with its crisply detailed preparation margins and exceptional hydrophilicity - even in extreme situations.
For every indication you can find the corresponding product in our product portfolio.
Two-step impression
Double-mix impression
Sandwich impression
Monophase impression
Fixation impression
Pick-up impression
Functional impression
Which mixer for which product?
Any more questions?