Futar – for even more efficiency in your practice!
Kettenbach is once again at the cutting edge: all products that use the 50 mL cartridge are switching to an innovative and efficient system.
Futar in action
We are showcasing our products with the new cartridge system in a video. Start the clip!
Your benefits
The pioneering new cartridge system means you get even more out of Futar.
So economic. So safe. So easy.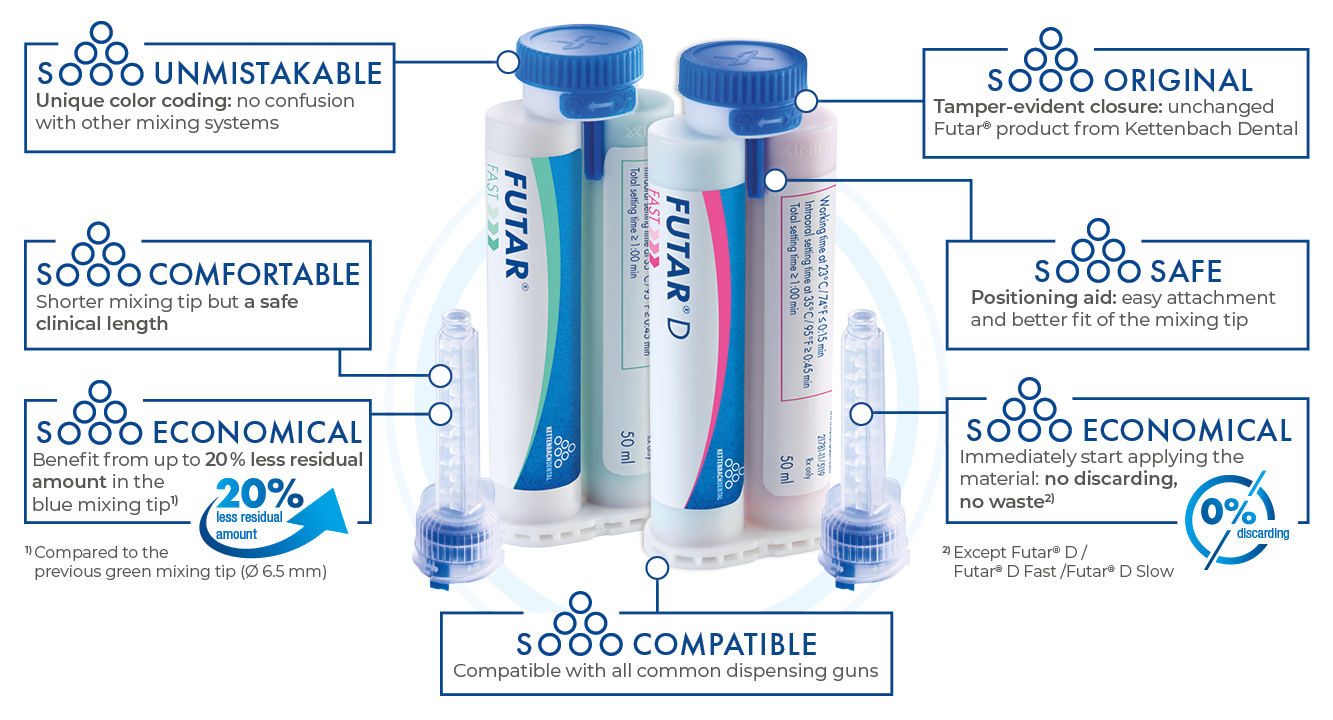 Work even more safely and economically when taking a bite registration with Futar – simply intelligent.
Futar – fascination with perfection
Only the highest possible final hardness ensures that the impression of the occlusal surfaces taken in the upper and lower jaw model are precisely reproduced and can be assigned exactly.
This makes Futar your foundation for perfectly fitting dental restorations.
Along with the highest possible final hardness, a short but nevertheless comfortable working and setting time is also important for making a precise bite registration. You can work more efficiently and also increase the patient comfort in your practice.
The thixotropic properties of Futar prevent the material flowing into the interdental spaces. Futar remains firmly in place on the dentition and ensures an easy removal from the mouth.
Which mixer for which product?
Any more questions?